Profile

on your journey, i will bless you...
...and you will be a blessing
Free Account
Created on 2013-03-06 07:06:48 (#1979983), last updated 2013-03-06 (237 weeks ago)
1,157 comments received, 0 comments posted
714 Journal Entries, 143 Tags, 0 Memories, 15 Icons

About

Mini Bio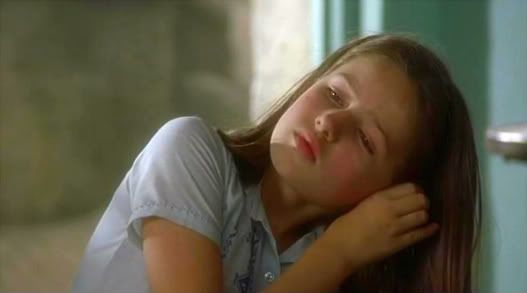 bright shining as the sun
Welcome to my LiveJournal — making it seem like I have a life since 2007! I initially started this blog to keep in touch with family and friends in the United States while I spent nine months as a language assistant in a tiny town in France, where I happily lived on goat cheese and mangled the French language. Although my life has been a lot less interesting since I returned to the United States, I've kept up this blog nonetheless.
Today, I live with my sister and our cat in a green apartment building in a quiet neighborhood full of pine and pecan trees. I lead a quiet life of minimalism and casual clothes. If not for my work, the weather, and other circumstances beyond my control, I would probably spent my entire life in jeans, t-shirts, and sneakers.
I live within biking distance of a small Jewish temple, and I try to ride my bike there every Friday evening for Shabbat services. I eventually felt called to convert to Judaism, and in 2011, after months of study and preparation, I appeared before a beit din and officially became Jewish. Who ever knew I would go from eating baguettes and mangling French to eating challah and mangling Hebrew?
Some of my hobbies are reading, writing, crocheting, riding my bike, watching
NCIS
(which is both my drug and my anti-drug), visiting cemeteries, solving Soduku puzzles, making YouTube videos, and slowly learning how to be good at photography. I regularly publish
NCIS
episode reviews in my blog, and you can find the most recent ones
here
. Rebecca is also a fan of many former and current child actresses, and she maintains a separate blog,
Forever Starlets
, exclusively about child actresses.
Some loveliness in exchange for visiting my blog:

I try to take a few moments every day to slow down and notice the world around me. The beauty of God's creation is everywhere, and unless that beauty is lost on you, then you will never be lost. My favorite verse of the Torah is Genesis 28:16 —
Jacob awoke from his sleep and said, "Surely G-d is in this place, and I did not know it!"
Two quotes that Rebecca loves...
"Then you'll see roses in the snow.
Joie de vie
will make them grow.
Voilà,
that's life! Enjoy it!"
— Hayley Mills,
In Search of the Castaways
, 1962.
"Look at the sunny side,
for when you're done,
life's all a buggy ride.
So laugh, you son of a gun!"
— Shirley Temple,
Little Miss Marker
, 1934.
P.S. G-d loves a duck, and G-d loves Ducky. So does Rebecca. ♥


Connect
'80s music
,
a prairie home companion
,
abigail breslin
,
adele
,
american girl dolls
,
animal rights
,
anna quindlen
,
anne frank
, anno birkin,
arthur weasley
,
asthma
,
autumn leaves
,
awkward silences
,
being poor
, bette davis eyes,
big brothers big sisters
,
bike riding
,
biking
,
blue
,
blue jeans
,
buffalo chicken
,
cajun french
,
cake batter
,
calvin and hobbes
,
catholicism
,
cemeteries
,
charles/erik
, child actresses,
childhood
,
children's books
,
church bells
,
classic films
,
conan o'brien
,
creative writing
,
crocheting
,
death
,
depression
,
dog breeds
,
doodling
,
dreams
,
ducky mallard
,
dysfunctional families
,
emily dickinson
,
english majors
,
fairy tales
,
fanfiction
,
fast food
, flip flop tans,
foreign films
,
france
,
french
,
french films
, french names,
genealogy
,
george sanders
,
goat cheese
,
good grammar
,
grass under my feet
,
graveyards
,
grieving
,
growing up
,
happiness
,
harry potter
,
holocaust literature
,
hufflepuff
,
hurricane katrina
,
hurricanes
,
insomnia
,
jane birkin
,
jean valjean
,
jem and the holograms
,
jews by choice
,
jm barrie
,
judaism
,
jumping rope
,
king of the hill
, kool-aid,
laughing
,
law & order: svu
,
learning french
,
les miserables
,
lists
,
little women
,
lord love a duck
,
louisiana
,
lsu
,
maya angelou
,
minimalism
, mitsumasa anno,
names
,
nanowrimo
,
ncis
,
neverland
,
new orleans
,
nicknames
,
npr
,
obituaries
,
old houses
,
optimism
,
paris
,
patience
,
paul mccartney
, peggy ann garner,
peter pan
,
photography
,
poetry
,
reading
,
rebecca
,
return to oz
, righteous among nations,
robert frost
,
scattergories
,
seasons
,
secrets
,
self-harm
,
shirley temple
,
short stories
,
sign language
,
silent films
, sleeping when it's raining,
soduku
,
sour gummy worms
, southern jews, spin and marty,
star trek
,
star wars
,
stuffed animals
,
sunday school
, tatum o'neal,
taylor swift
,
the baby-sitters club
,
the beatles
,
the bible
, the birkin family,
the dogs of babel
, the gulf coast,
the hunger games
,
the merchant of venice
,
the parent trap
,
the red tent
, the rent tent,
the secret garden
,
the sound of music
,
tony/ziva
,
torah
,
torah study
, victoire thivisol,
walking at night
,
watership down
,
winnie the pooh
,
women's rights
,
word games
, young actresses,
youtube
,
ziva david
,
✡

People
[View Entries]
kew121

[livejournal.com]
amilyn
,
babygoose85
,
frank
,
giverny01
,
guihong
,
hagar-972
,
jelenamichel
,
littlesammy
,
makebeliever
,
matilda-honey
,
morningloryblue
,
rebecca-in-blue
,
rigil-kent
,
schtroumph-c
,
snuffy-chan
,
syducingfate

Communities
[View entries]

Member Of (1):

Subscriptions (3):

Administrator Of (0)

Feeds
[View Entries]

Subscriptions (0)

Linking
To link to this user, copy this code:
On Dreamwidth:
Elsewhere: